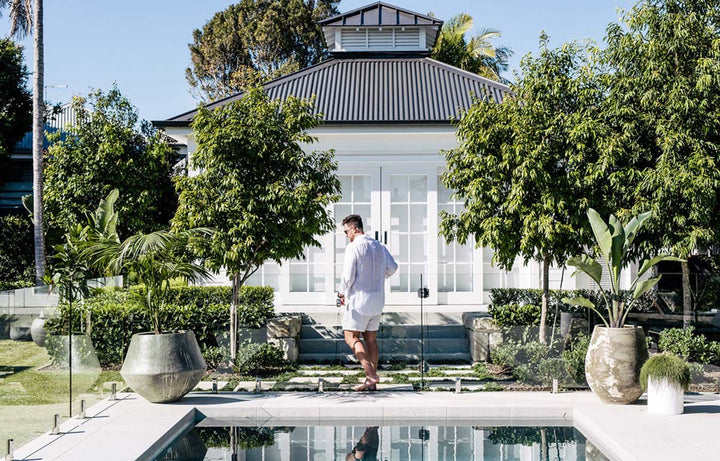 Discover The Bad Names Range
What's in a name? We think quite a lot. But what about those names favoured by B-grade celebrities and teenage parents? This collection of hand-thrown Thai finish pots & planters is our tribute to the bad names of this world. Like their namesakes, each pot is raw, earthy and uniquely individual.
The Bad Names Range of planters is handmade with clay using techniques that are centuries old and fired in rustic brick kilns. As such, the appearance and shape can vary greatly; this is what makes each of them unique.




Variation is seen in the level of gloss/matte, the amount of white, the consistency of white coverage, and the planter's overall shape. Some planters will be greener than others, and some may only have white only on one side of them. Each pot has one drainage hole in the base.
 
How does one style such a unique planter, you might ask? We asked landscape designer Josh Harrison from Harrison's Landscaping for his top styling tips.
 
"The Bad Names collection of planters are so unique and interesting; I think they look best as a stand-alone focal piece." He says.
 
"They look great with or without plants. I've also used them in an actual garden bed, with plants around it!"
 
Thanks for the tips, Josh!



 
The Balcony Garden team also recommends mixing the Bad Names Range with our lightweight contemporary Willow Range if you like a mix of tones and textures.



 
And what about using this range inside? Renovation experts from Three Birds Renovations featured our Bacardi pot in House 14 – Dream Home, and this pot certainly makes an impression in this light-filled, contemporary space.



 
Check out this video on how to protect your flooring when styling your Bad Names pots inside!