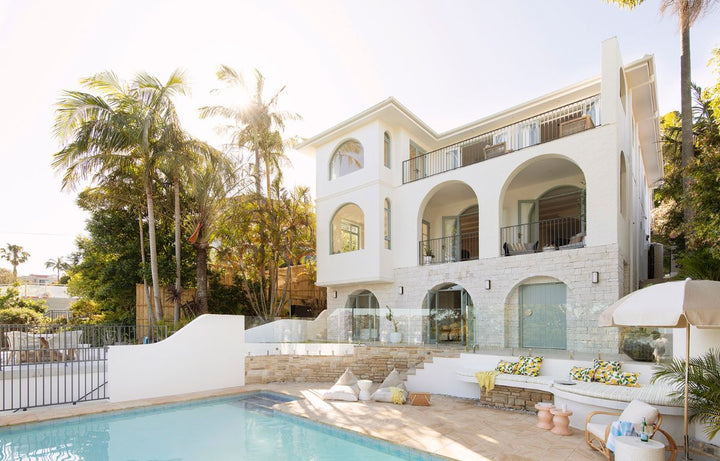 Three Birds Renovations – Modern Mallorca
Three Birds Renovations has completed its 15th home renovation project, a Mediterranean-style home on Sydney's Lower North Shore.
Despite a complex floor plan and no open-plan layout, the project succeeded in creating a beautiful, inviting space that accommodates family living, working, and entertaining, capturing the essence of the Mediterranean.
The Balcony Garden was thrilled to collaborate with Three Birds Renovations on multiple projects, including their latest renovation. For this project, Three Birds Renovations incorporated several pots from the Bad Names Range, such as Barnaby, Phooket, and Labronce. These rustic, handcrafted pots beautifully complement the Mediterranean-style design, adding a touch of sophistication to the space and contributing to its overall elevated aesthetic.