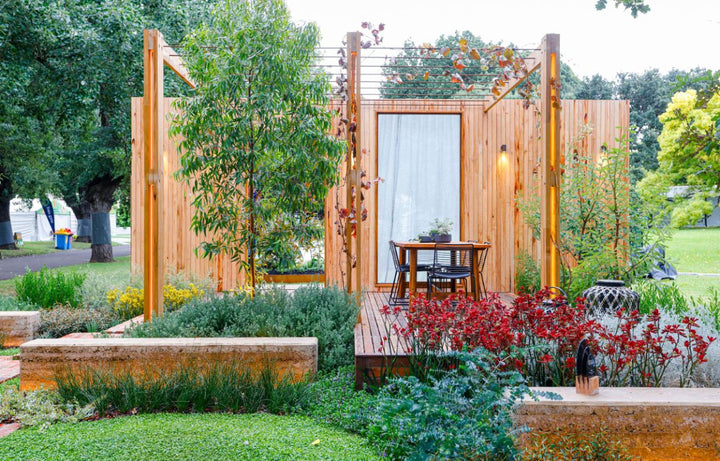 Platylobium - Melbourne International Flower and Garden Show
Congratulations to Platylobium who won the Silver Gilt Award at this years Melbourne International Flower & Garden Show!
About Platylobium
Platylobium Landscape Design is a Melbourne design firm specialising in contemporary sustainable native landscapes. The company is the brainchild of Nadia Cole, a Landscape Designer with a background in horticulture and conservation ecology. Initially a small family business, Platylobium has grown into a team of Landscape architects and designers with diverse experience and a passion for creating beautiful gardens inspired by nature.



About 'Consciousness' Garden at MIFGS
'Consciousness' is an elegant contemporary Australian garden with sustainability embedded in the design. Materials are reclaimed, surfaces permeable and native planting showcases Australia's diverse flora. There is a focus on the vital connection between home and garden, including a cross-section of a Passivhaus. The garden is intended for year-round use, with the deck capturing winter sun but shaded in summer.

Three 'Good Size' Basalt coloured pots from the Humphrey Range from The Balcony Garden sit on the recycled hardwood timber table and display Platylobium's namesake, Handsome Flat-pea Platylobium formosum, along with the native plant species Scaly Phebalium, Kidney Weed and Karri Oak.