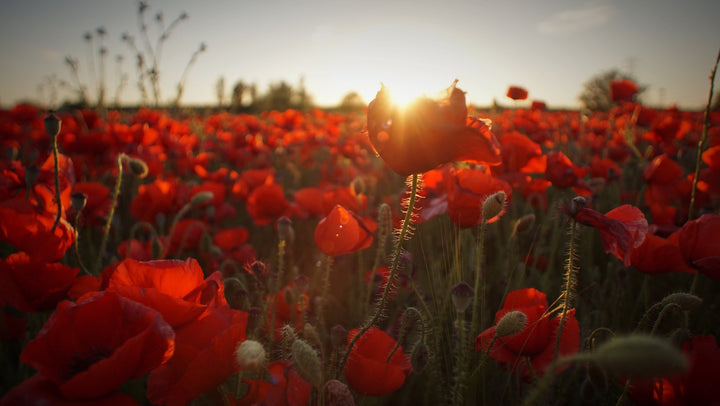 ANZAC DAY – a poppy for remembrance
Originally adopted by the British Legion, the Red Poppy or Flanders Poppy, has been an emblem of loss and remembrance amongst the armed forces and their loved ones since 1919.
As immortalised by the Canadian poet Lieutenant Colonel John McCrae 'In Flanders' Field', the poppy is so symbolic as it grew from the battlefields of Northern France and Belgium after the First World War. Soldier's folklore says that the bright red petals of the Flanders Poppy are seen as a symbol of the blood shed by soldiers, while the black centre represents the darkness of war, and the green stem symbolises hope for a peaceful future.
The Flanders Poppy is also associated with the concept of resilience and the ability to thrive in challenging conditions. Despite the devastation of war, the Flanders Poppy's ability to bloom and thrive in the most unlikely places is seen as a symbol of hope and resilience, serving as a reminder that beauty can emerge even in the midst of adversity.
"Lest we forget".