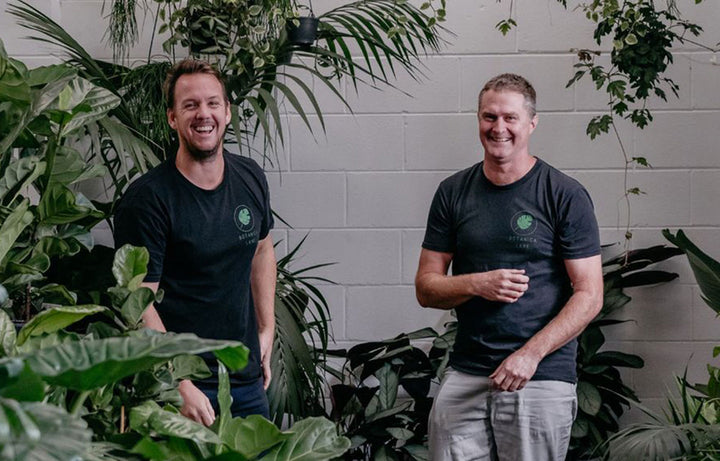 Official Stockist: Botanica Lane
Botanica Lane was born amongst the uncertainty peak days of a global pandemic. When the world went quiet, Botanica Lane found strength in their roots like the flower growing amongst paved roads and took a chance to flourish. Celebrating their first birthday in August, Botanica Lane flourished indeed.
In the heart of the industrial area of Kirrawee, the lush garden boutique, Botanica Lane was born.  Their combined experience in design and horticulture of over fifty years is truly a testament of what Botanica Lane represents. Don't judge it by its front gate. Out of an empty warehouse, the family of Botanica have worked endlessly to create a lush urban oasis. Take a stroll through the gorgeous lane amongst the topiary Buxus sempervirens, herb gardens and Magnolia Teddy Bears to find yourself surprised with an expanded warehouse full of indoor plants and rare collectables. 
From designer pots and local macrame makers, Botanica Lane is truly your one stop shop to take a drive and admire all the natural beauty the plants create.  They've definitely utilised the factory ambience and instead of recreating the space, they've work amongst it to compliment it and transport you into a urban garden of dreams. Next time you're in the suburb of Kirrawee located twenty minutes south of the city, grab a coffee from next door and take your time amongst the species the team has specifically ordered and curated for your enjoyment. It's rare to leave empty handed, but if you do, at least the trip alone was worth the lush serenity.
Botanica Lane wants to help spread the word of how plants can brighten your home and mood, purify the air, lower stress levels and stimulate concentration. Plants are an essential element of interior design and bring a component of sculptural beauty to any space. Our plants are sourced from specialty indoor plant nurseries all over Australia.
The Botanica Lane website is updated every day so be sure to keep up with the latest indoor plants and pots available. If you want to see before you buy, pop into our store at 29 Marshall Road, Kirrawee.

Whatever the occasion, we would love to talk about how we can help you on your plant-venture!
Instagram: @botanica_lane
Website: www.botanicalane.com.au
Address: 29 Marshall Road, Kirrawee, NSW 2232
Trading hours: Mon - Fri 8am-4pm, Sat 8am - 3pm & Sun 10am-3pm
All images remain copyright to Botanica Lane. Words written by Botanica Lane.