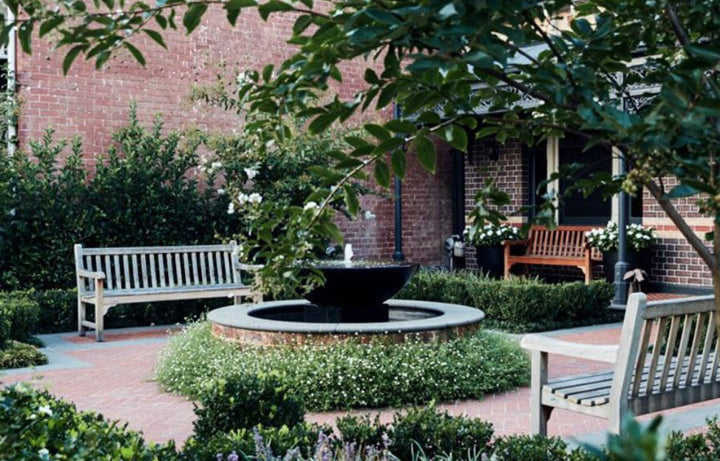 Interview Series: Sam Egan Gardens
Sam Egan Gardens is a Melbourne-based landscape design, construction and maintenance company specialising in the creation of elegant and functional outdoor spaces.
Tell us about Sam Egan Gardens and where your career began
I was lucky enough to gain employment at Colombo Design Partnership, after graduating from Burnley. It was just the owner, Damian and I in the office and he taught me a great deal about design and construction but also how to deal with clients and contractors. After he passed away, I took over part of the business in 2007 and have grown from there.
What is your proudest career achievement to date?
Keeping long-term relationships with staff members, contractors, clients and suppliers. Knowing you can trust each other is important to me. Also, keeping the business not only going but growing it as well is an achievement.
Do you have a favourite project?
They all hold importance for me but one of my first large projects that I completed in Toorak probably stands out as a favourite. The clients were very passionate about gardening and placed a lot of faith in me to transform their outdoor space. It needed to fulfill a number of requirements but essentially give them a sense of place, which I am proud to say, was achieved.
Where would we find you on a typical Saturday morning?
Either heading off to Ocean Grove on Melbourne's Bellarine Peninsula, that's where my wife Kirsten is from, or planning the day ahead with our children – over a strong coffee of course!
Your favourite café in Melbourne?
Our Little Secret in Camberwell. Fantastic coffee and service.
When we can travel overseas again, what destination is at the top of your list?
Japan. My wife and I think it's not too far a flight for our 7 and 9 year-olds. I love the culture, food and their fashion.
Instagram: @sam.egan.gardens
All images remain copyright to Sam Egan Gardens