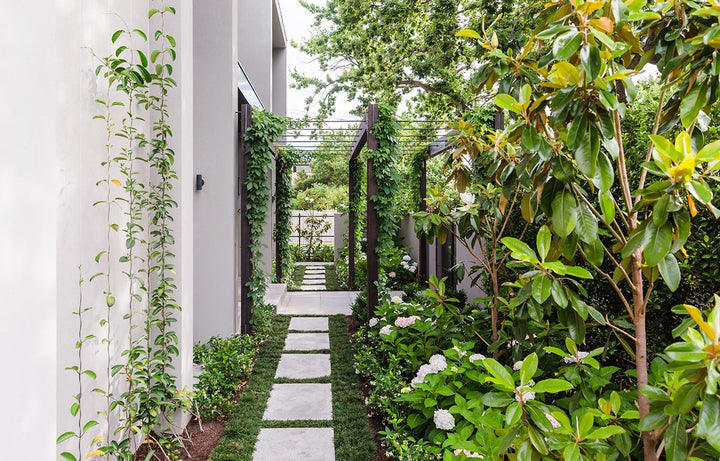 Garden Tour | Simon McCurdy Landscapes
Throughout 2019, the Simon McCurdy Landscapes team worked within the confinements of a very tight time frame to construct a plant haven in the inner-Melbourne suburb of Armadale.
The brief was to create a lush, dense garden around two newly built residences. Prior to this, a derelict, unused building with no garden sat on this corner block.
Designed by Jack Merlo Landscape Design, the main design element is the stunning combination of plants. Upon entering Armadale, the dense planting encircles you. This garden is the perfect balance between functionality and beauty. Masses of green shrubs form together, ground covers disperse, and climbing plants cover the feature arbour and scale the walls of the residence. The bronze statue by Bromley & Co. is a stunning feature and looks striking against the lawn area. This statue belongs to the client, and it was important to them that it was showcased properly. All elements of our Armadale project were carefully chosen to work together harmoniously to create a stunning view from not only within the garden but from inside the residence too.