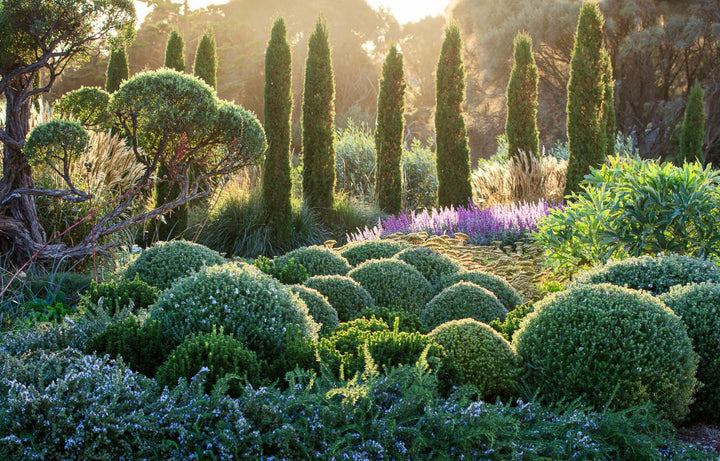 Garden Tour: Jane Jones Landscapes
Jane Jones Landscapes is an award-winning boutique landscaping firm in Melbourne, Victoria. They design gardens for various properties, including urban, suburban, commercial and rural areas. Their unique gardens are characterised by integrating living sculptural features and plant combinations to achieve a balance between architecture and nature, with a commitment to creating gardens that will endure for many years.

Jane Jones Landscapes knows no bounds when creating a garden that seamlessly blends beauty, functionality, and protection from the elements. The latest project in Portsea is a testament to this, as Jane and her team brought to life a client's vision for a dream garden that's not only stunning but also highly practical.

With a deliberate design decision to allow views of the garden from any room in the house, the garden serves as a beautiful connection between indoor and outdoor living.

But this wasn't just any garden project, as Portsea's windy, salty marine environment presents challenges for growing anything. But with Jane's expertise in selecting the right plants, the garden thrives in this challenging climate. The result is a harmonious blend of structured planting and vibrant flowers that are perfect for picking.

Major transformations were made to the pool area, including new tiles and decking. The lawn was dropped down, grass steps were created to lead to the tennis court, and the entire garden was redesigned to complement the surrounding landscape.

Join us on a journey as we discover how Jane Jones Landscapes brought the Portsea garden brief to life, creating a stunning wind-protected oasis that's not only beautiful but also highly functional.


 
Instagram: @janejoneslandscapes
Website: jjl.com.au