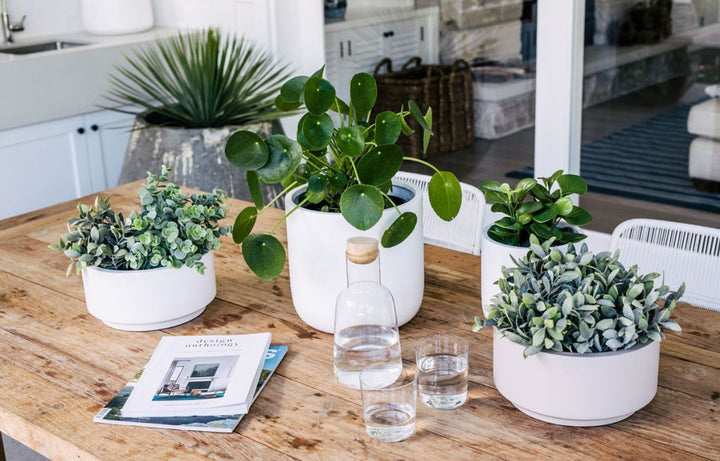 Humphrey Range: To Pot Or Not To Pot
Our Humphrey Range is made from the same hardy Poly-Composite Resin material as our signature Willow Range of pots, but without the drainage holes - perfect for indoor use.
The material is non-porous, meaning you can plant our Humphrey Range Pots up directly with soil without the moisture seeping through the sides of the pot and creating ugly water stains. However, be careful not to overwater your plants. The excess water will have nowhere to drain away, so root rot can develop if the soil becomes waterlogged.

If you are notoriously overzealous with watering, keep your plant in its original nursery pot and place it inside your Humphrey one. If accidents do happen, it will be easy to lift out the plant and empty the excess water outside or down the drain.
Due to their smaller-compact sizing, our Humphrey Range is ideal for sideboards and tabletops. A favourite recommendation in this range is the Not Bad style. They are narrow but tall and are great for growing herbs on your kitchen benchtop.