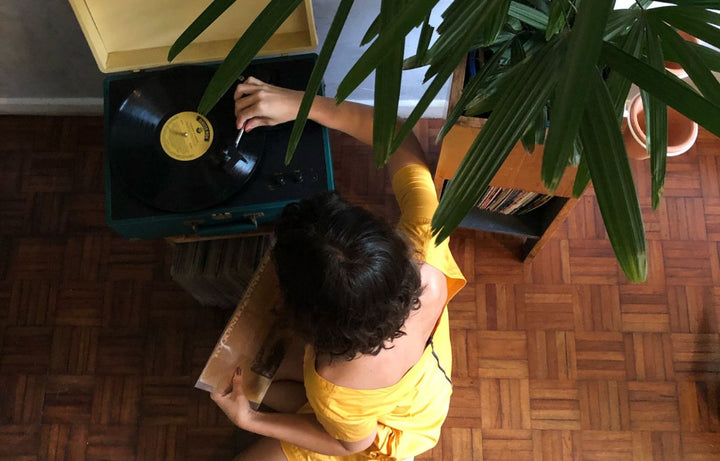 Music to Their Leaves
It can be a bit embarrassing to admit, but we all talk to our plants. This is not only normal but scientific studies have shown that talking to plants is beneficial for our own mental well-being and lowering stress but can also improve the plant's health and promote faster growth.
When we speak, we create sound waves that vibrate the air around us. NASA and the Smithsonian have conducted studies that show plants increase their growth rate when exposed to frequencies of approx. 115-250hz. They believe this is a similar range to ambient levels of noise found in nature. A study by The University of Western Australia found that plants use the vibrations to "listen" for rain or running river water and direct their roots to grow in that direction. They are so attuned to this sound that they can even tell if the noise is real or recording. However, not all vibrations produce a positive outcome. Anything above the ideal frequency will have little to no effect on growth and can even harm your plant. This includes shouting at your plant or playing loud techno music.
In addition to the volume, plants also react according to the pitch and tone of the sound. The Royal Horticultural Society conducted a study that showed plants reacted more positively to female voices than male ones and grew about an additional inch or so overall. Although they don't know for sure, it is theorised that women have a greater range in tone and pitch which plants seem to favour. Similarly, plants seemed to grow better when playing Jazz and classical music for up to three hours per day according to plant research from the University of Melbourne. As plants respond to overall resonance, individual words (complimentary or insulting) have not been proven to affect the plant positively or negatively.
This sensitivity to vibrations, pitch and tone may be attributed to the genes responsible for photosynthesis. These genes are activated by the plant's natural vibrations that assist the conversion of sunlight, water and carbon dioxide into nutrients and food. At the right level, the resonances caused by varied speech patterns or complex musical notes stimulate these genes to process the conversion faster and produce more growth.
Although the above studies are inconclusive, it has been proven that people who take the time to talk to their plants also take greater responsibility for their well-being and care than people who don't. Whether we are telling our plants about our day or playing Pachelbel Cannon in D Major, our plants will definitely benefit from the additional love and attention.
Keen to learn more? Check out our blog on how to care for orchids.