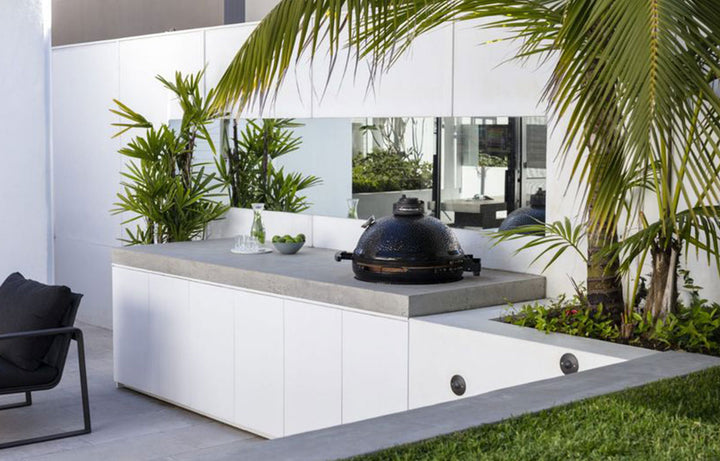 Interview Series: Matt Leacy from Landart Landscapes
Landart Landscapes has delivered a premium service offering landscape architecture, building and landscape construction, horticulture and garden maintenance for both residential and commercial spaces for over 20 years. Landart has a team of over 40 qualified experts who are landscape architects, designers, builders, garden maintenance specialists and much more. The Landart team is passionate in delivering quality projects and creating contemporary spaces strategically designed to entertain and relax in.
We have a relaxed chat with Co-founder and Creative Director Matt Leacy.
What's your best daily habit?
I am religious with my 5am workout followed by oats. Everyday…Monday to Friday.
Best gardening or styling tip?
If you are struggling with the selection of your plants and you can't get the layout to look right, it might be too busy, textural or the colours are clashing. Try reducing the number of species and place them in larger clumps. Sometimes less is more and large clumps of plants can have more impact. Obviously, this all depends on the situation you have.
What are one to three books/audiobooks/podcasts that have greatly influenced your life?
I read every day and I do listen to Podcasts. To be completely honest though, there is not one book/podcast that has influenced my life to the point I keep going back. I take little snippets of information that mean something to me and hold onto those bits.
What is your proudest career achievement to date? The team we have. It has taken a while to build a team I am really proud of. I want to come to work and put in for them every day. They make all of the stress of owning a business worthwhile.
Favourite galleries and spaces?
When I was backpacking around Europe I used to go into Galleries and take notes on all of the paintings/pieces that inspired me. I spent so long in The National Gallery of London they almost turfed me out when they were closing and I had to return another two times to take all of my notes.
Who inspires you?
My Sister.
Sydney's best-kept secret?
Some of the beaches around Pittwater. Clareville Beach is not really a secret but it's pretty special to watch the sunset.
What does a typical day at work involve for you?
Meeting with clients to discuss the potential of the property. Discussing our projects with the construction managers and our site teams. Sitting with the design team and throwing around ideas with them all. We have a really collaborative team and we spend way too much time tweaking designs and trying to chase down perfection (in our eyes) ….it's really fun and besides seeing a design come to fruition it is one of the best parts of what I do.
Instagram: @landart.landscapes
Website: www.landart.com.au
Interview date: Nov 2020
All images remain copyright to Landart Landscapes