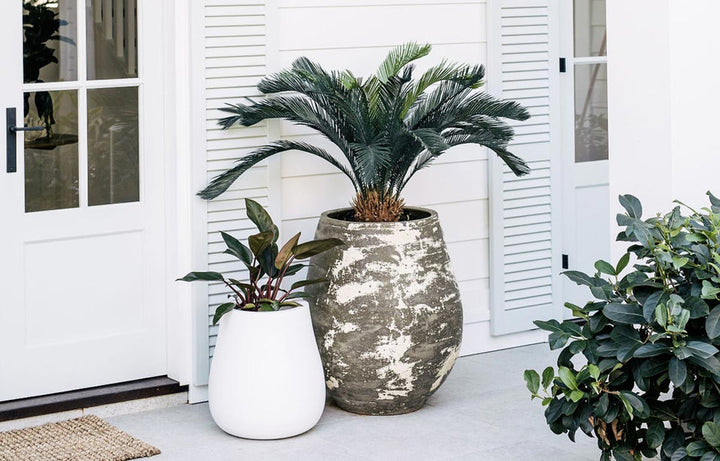 Our Top 3 Spring Looks
Spring is here and we couldn't be happier! Your garden is your sanctuary, be it big or small, now is the time to start thinking about how this space can help inspire and relax you. It's time to enjoy some sunshine!
Look One – Mixing pot styles and materials
There's no need to shy away from mixing up your pots! We love the combination of contemporary styles mixed with rustic finishes. It only adds more interest to your space! Here we've styled our Anfernee pot with a Straight Up and Loob pots.
Look Two – Creating the perfect three-pot cluster
Three is the magic number when it comes to creating the perfect cluster! It's as simple as adding pots of varying heights and widths for the ultimate impact. We think The Chop cluster looks pretty good here. For additional pot cluster ideas, head here.
Look Three – Elevating your entertaining space
Take your entertaining style to the next level by adding a selection of our lightweight Humphrey pots to your table!
Check out our Instagram for even more inspiration!
Happy gardening!
All images remain copyrighted to The Balcony Garden