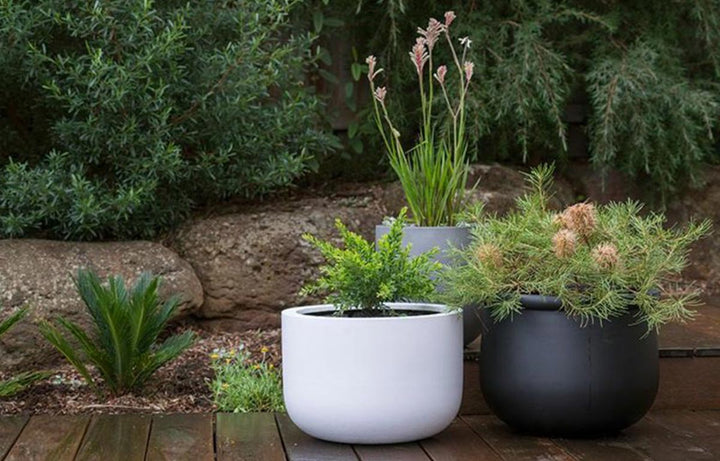 Interview Series: Nadia Wharton from Platylobium
Platylobium is a family run Landscape Design and Pot Styling Consultancy that specialises in Native Landscape Design. They offer a number of different design services individually tailored to help you create and maintain your dream landscape. Platylobium can offer 1 hour Landscape Consultation's through to full design and planning applications.
We have a relaxed chat with Director Nadia Wharton 
Who is a person you consider 'successful', based on your own definition of success?
Success means lots of things to me - balanced work/home life, playtime and happy clients! I can't narrow it down to one person!
Two people that I consider successful are Rachael Finch and Thomas Woltz. Rachael Finch I consider successful and an inspiration in terms of that work, home and life balance!
Thomas Woltz is the Principal of Nelson Byrd Woltz Landscape Architectures from the USA. He has developed a brand and business that oozes passion for his projects, team and collaborations. He creates such beautiful spaces and has a profound influence on environmental rehabilitation projects across the world!
What's your favourite project you've worked on?
Mt Eliza residential project - full landscape design and pool. Wonderful collaboration with landscapers, pool builder, and builders to develop the design.
We have also been working away installing some pots from The Balcony Garden at our little Doncaster East project!

If you could be a Balcony Garden pot, which one would you be and why?
I would be the cutest white Muffin Top… but for obvious reasons let's not go there!
What's your best daily habit?
I know it's the number one go-to for a lot of people… but coffee is the most essential best daily habit I could have - it benefits everyone!
What is your proudest career achievement to date?
Taking the plunge and starting the business Playlobium 4 years ago.
What and where was the last great meal you ate?
Damper around the fire in ISO!
What's something that most people are surprised to find out about you?
Away from the work boots on site - I'm a shoeaholic… all the shoes and all the styles!
What are one to three books/audiobooks/podcasts that have greatly influenced your life?
PODCAST - Better than Yesterday with Osher Gunsberg
BOOKS - Play Big, Brand Bold - Suzanne Chadwick Flora of Melbourne, A guide to the Indigenous Plants of the Greater Melbourne Area - Marilyn Bull
Instagram: @platylobium_pot_styling & @platylobium 
Website: www.platylobium.com.au 
Address: Melbourne, VIC
Phone: 0409 178 030
Interview date: April 2020 
All images remain copyrighted to Platylobium