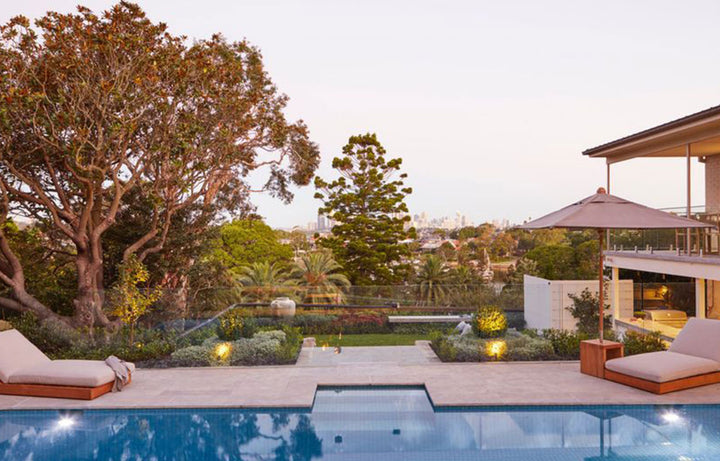 Interview Series: Levi Carter from Fifth Season Landscapes
Fifth Season Landscapes is a multi-award-winning landscape design and construction company based on the North Shore of Sydney. The licensed and qualified Fifth Season team have over two decades of experience producing the highest quality landscapes throughout Sydney.
We have a relaxed chat with Design Manager, Levi Carter. 
What's something that most people are surprised to find out about you?
After 4 years in the office designing, I got out on site and spent a year on the tools.
Tell us about your path into design?
As the product of a detail-orientated concreter and a creative florist/architect/interior designer, I don't think I had much of a choice! I've always loved construction and understanding how things go together. Coupled with a keen interest in creating elements and spaces I was initially intrigued by Architecture, however, the combination of nature and the built form, and how the two contrast and complement each other, resulted in me pursuing landscape architecture. Since graduating from UWA I've designed in the residential garden realm for over 10 years, and worked within design and construct companies throughout in order to remain heavily involved in the process from concept to completion.
What are your daily rituals?
Right now it's listening to some interesting, inspirational or amusing podcasts on the drive into work each day. Whether it's business, sport or food-related I love listening to people talk passionately about what they love, how they succeeded and what they learned along the way. Apart from that, it's probably squeezing some sort of exercise in (although that hasn't been happening as often as I'd like lately!)
Who inspires you?
Nature! It's hard to create a beautiful outdoor space without drawing on the ultimate creation, so I'm constantly looking at planting combinations, forms and textures within the natural environment that inspire and can be utilised in the garden.
What and where was the last great meal you ate?
A little Lebanese restaurant called Maestro & Co in Manly. As with all middle eastern dining experiences, there was a lot of well-seasoned meat, seafood, bread and dips. The stand-out was a 12-hour slow-cooked lamb shoulder! Highly recommend.
Where would we find you on a typical Saturday morning?
I've just taken up diving so if the weather's playing ball I'll probably be down at one of the headlands hunting for some cray's for an afternoon cook-up.
Sydney's best-kept secret?
Turimetta beach. Beautiful spot nestled into the northern beaches coastline. Perfect for a dip or just a spot to hang with friends and wind down on a Sunday afternoon.
Tea or coffee?
AM coffee, PM tea.
Website: www.5thseason.com.au 
Instagram:  @fifthseasonlandscapes 
Interview date: July 2020 
All images remain copyright to Fifth Season Landscapes