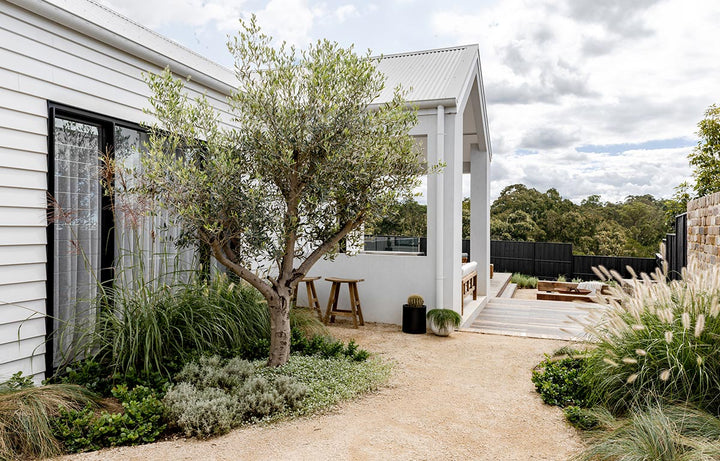 Garden Tour | Three Gables
Three Gables is located at the foot of the Blue Mountains within Hawkesbury's rural Redbank Estate. Owners Taf and Bree worked closely with landscape architect, Studio 315, to ensure their structural and soft design ideas worked in sync together.

The brief was to achieve a natural, full and low-maintenance garden, that was not only drought and frost tolerant, but also consistent with the estate's surrounding parklands and walking trails. Natives, succulents, cacti, grasses and creepers were used to achieve this, along with larger statement trees including an olive and glauca.

We wanted to create multiple spaces for entertaining and enjoying the beautiful sunsets of a night. This was achieved through structural elements such as the sunken fire pit, courtyard, plunge pool and large decking areas. Crushed granite paths and gradual steps, allow you to move through the backyard and tie the spaces together.