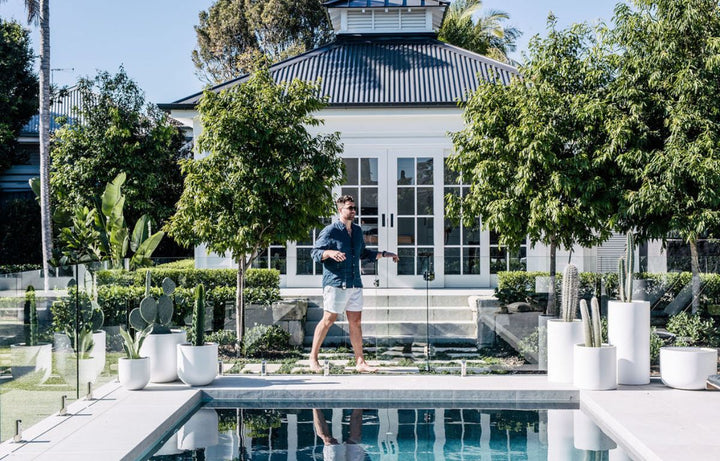 Caring for Your Willow Range Pots
Our Willow Range Pots are made from a Poly-Composite Resin material that is not only extremely lightweight but is UV resistant and designed with our extreme Australian heat in mind, making them perfect for those north-westerly facing balconies and gardens.

The material is also waterproof and non-porous. Unlike inferior materials such as Glass Reinforced Concrete, our pots do not need to be "sealed or waterproofed' before planting directly into the pot with soil, and moisture will not seep through the walls of the pot over time. Being non-porous also means that dirt and plant matter will not stain the finish, even on our White pots!
Although best left on their own, our pots do love a bit of TLC now and then. If your Willow Pots are becoming dull looking, wipe them down with warm soapy water every month or so to remove any dirt, dust, and grime that may have accumulated on the surface. Gently scrub away any shoe scuff or oil-based marks with a soft-textured scouring sponge. Do not use anything abrasive like sandpaper or steel wool, and heavy-duty cleaning products that contain bleach-like chemicals or micro-abrasives. These will remove the finish from your pot.
You shouldn't be afraid to move your pots around to change the look of your space or move your plants to a sunnier or shadier position. Be careful to not knock them as this can cause scratching or even crack them. Be sure to support the pots from the base and try not to lift them from the lip alone. Our pots are very durable, however, even our pots can't support five times their weight of soil and plant matter when suspended in the air.
Don't forget to move the pot feet as well. The pot feet ensure that the pot's drainage holes are not sitting flush with the ground, and excess water can freely drain away. If you can't see underneath the pot, you may need a friend to help you guide the pot into the right spot as your pot can topple over if it is not balanced properly.
For more information about planting up your pot please check out our FAQ's page on our website.