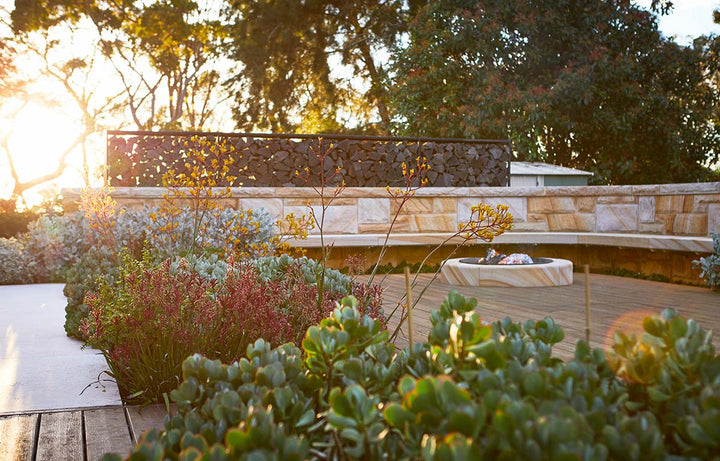 Garden Tour | Outdoor Establishments
Outdoor Establishments is a team of architects, designers, landscapers, carpenters, stonemasons and horticulturists, supported by directors Matthew Hook & Trystan Graham who share a wealth of industry experience and knowledge.
For the past 11 years, OE has delivered projects throughout Sydney, Melbourne and beyond, ranging from small urban gardens and rooftops, to large estates, rural acreages and multi-unit residential developments.
This Kenthurst acreage project granted the opportunity to apply high-level design details on a large scale. The design considered the site's location on the fringe of the Sydney bush, informing materiality. As such, Sydney sandstone and recycled Australian hardwood features heavily throughout. As the garden sits on what was once farming land, concrete and steel were used as an ode to this more recent land-use, but applied in contemporary application.
A driver for the garden's design was to create easily accessible entertaining zones off the house that could accommodate larger groups. Some to provide shelter and refuge, and some to take full advantage of the sunshine and views out to the surrounding Eucalypt forest.
The client wanted the garden to embody elements of her life in Australia, as well as touching on her Italian heritage. Australian natives and waterwise exotics were selected for their ability to withstand the harsh climate experienced in Sydney's north-west. Topiary elements, softer foliages, bright vibrant flowers and fruiting species were included to add a touch of Tuscan/Mediterranean flare. The resulting garden is an amalgamation of many influences and styles.