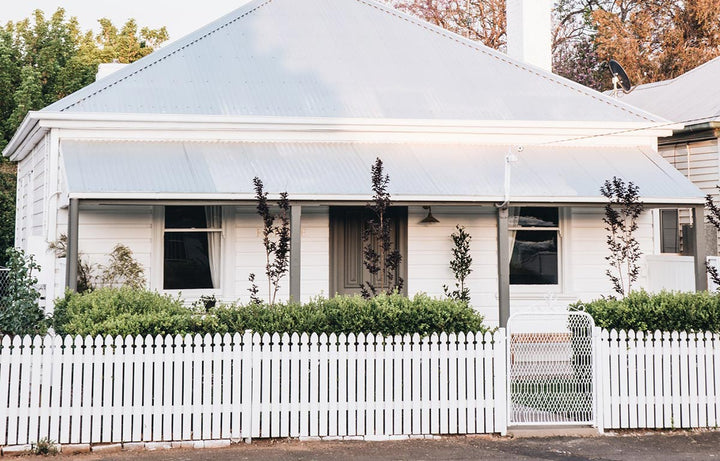 Five Charming Airbnbs to Add to your Wishlist
Whether you're in need of a quick getaway, or want to escape the city for a long weekend, here are five charming Airbnbs that will appeal to those who crave nature and beauty.
EYRE.WAY is for those looking to take a breath, explore, and get off grid.
Yambara is one of two architecturally designed tiny abodes created with the planet in mind, allowing you to explore the spectacular Eyre Peninsula and surrounds with a minimal footprint.
You'll find Yambara just 80m from Sandy Point Beach, a private oasis overlooking Sleaford Bay and the Port Lincoln National Park. A beach lover's paradise, this section of coastline is known for spectacular whale watching and panoramic views, all visible from the architecturally designed, luxurious Tiny Abode.


Wow! This stunning beachfront house is in the South Coast, one of Australia's most elite holiday destinations. Enjoy your breakfast on the sun-drenched deck overlooking the stunning ocean and beyond.


Gawthorne's Hut, Mudgee

Designed to capture the incredible views,  Gawthorne's Hut offers luxe-country living, and rolling hills to explore and is in close proximity to all of Mudgee's award-winning wineries, restaurants and bush walks.


Shoal Bay is a popular holiday destination known for its stunning beaches and relaxed, laid-back vibe.
The Still, is a dreamy four-bedroom holiday home located just footsteps from the ocean and is the perfect place to just be…..still.



Enjoy the entire cottage and garden oasis to yourself - the perfect space for a private getaway, couple's retreat, or road trip with friends. A heritage workers' cottage built c. 1904 which has been personally restored with care. Step over the weathered threshold into a curated space of design and craftsmanship. Memories of travel and the air of tranquillity welcomes you. Modern, textural luxuries reflect a maker's touch.  Hero image is the facade of The Repose.
All images are from AirBnB